Home
Welcome to our webpage! Dustys Oldies and goodies is a Retro video game and movie retail store near Panama city Florida with a focus on great prices and friendly service. We have a huge selection of just about everything: Massive selection of brand new and used Movies and Games, New releases, Vintage consoles, Collectibles, Music, and much more!
We also have some of the best prices you will see on our items, selling most of our games and movies for far under their current value on other sales websites. We also a 10% discount to Veterans, Current Military, Police, Fire Rescue, EMT, Rescue services, and College Students! Accepted payment methods are Cash, and credit/debit cards.
If you are a game or movie collector, or just want to find really cool merchandise for a great price be sure to stop by!

Our store hours are Monday - Saturday 10:00AM - 5:00PM

---------------------------------------------------------------------------------------------------------------------------------
12/6/18
We have new store hours:
Starting 12/1/18 we are now open for these times:
Mon-Sat 10:00AM - 5:00PM
---------------------------------------------------------------------------------------------------------------------------------
3/21/15
Added a new tab to the page: New releases!
---------------------------------------------------------------------------------------------------------------------------------
1/9/15 Help us spread the word
We want to thank all of our great customers for the help and support they have given us over the years. You have helped us so much just by talking to your friends.
We are ready to start building a web presence, and we need your help to get started. Help us spread the word by providing a link to
dustysoldiesandgoodies.net
when you talk about our store or on your own site so that others can learn about what we do.
---------------------------------------------------------------------------------------------------------------------------------
1/8/15 New Website design
Hey everyone, our website has been badly in need of an update so I changed things around. Let me know what you think!
We have thousands of movies available in VHS, DVD, and Blu-Ray formats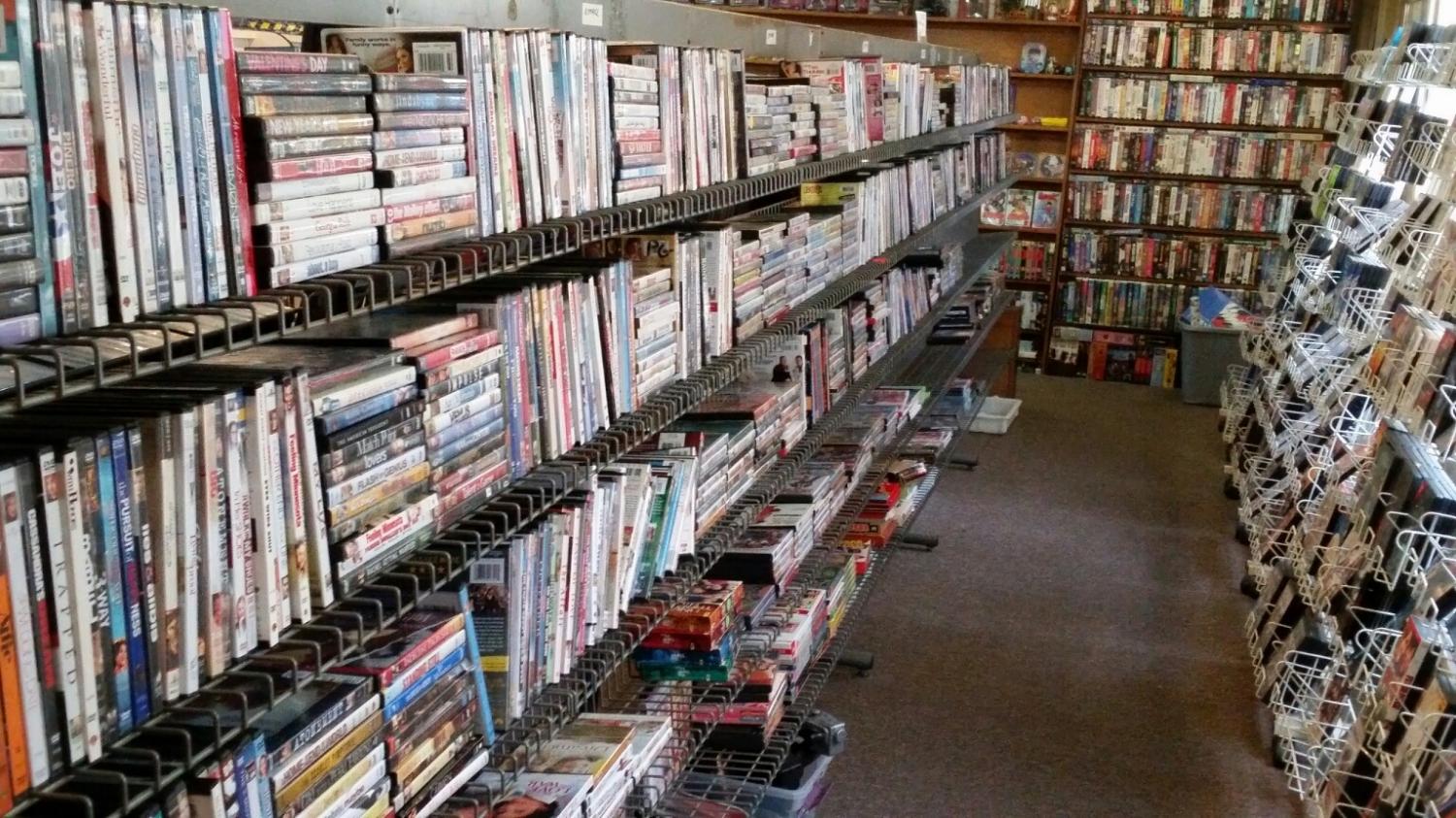 We offer some of the best prices you can find on game systems in the local area. Any game system you buy at our store you can be sure is in great working condition. All systems we buy or are traded in go through an extensive testing process. Dusty's gives every system that comes through the door a tune-up, we clean the systems, make sure all buttons work on the controllers, and in the case of older systems usually thoroughly clean or replace the pin connectors. All systems come with all necessary connection wires and at least 1 controller.

PLEASE CALL AHEAD AS ALL PRICES ARE SUBJECT TO CHANGE BASED ON AVAILABILITY.


* Some systems, especially newer systems like Xbox 360 and PS3 are quite often out of stock. They are not traded in as often as other systems. Older systems however we just about always have available. If you want to check the availability of a system, just give us a call and we will be happy to check.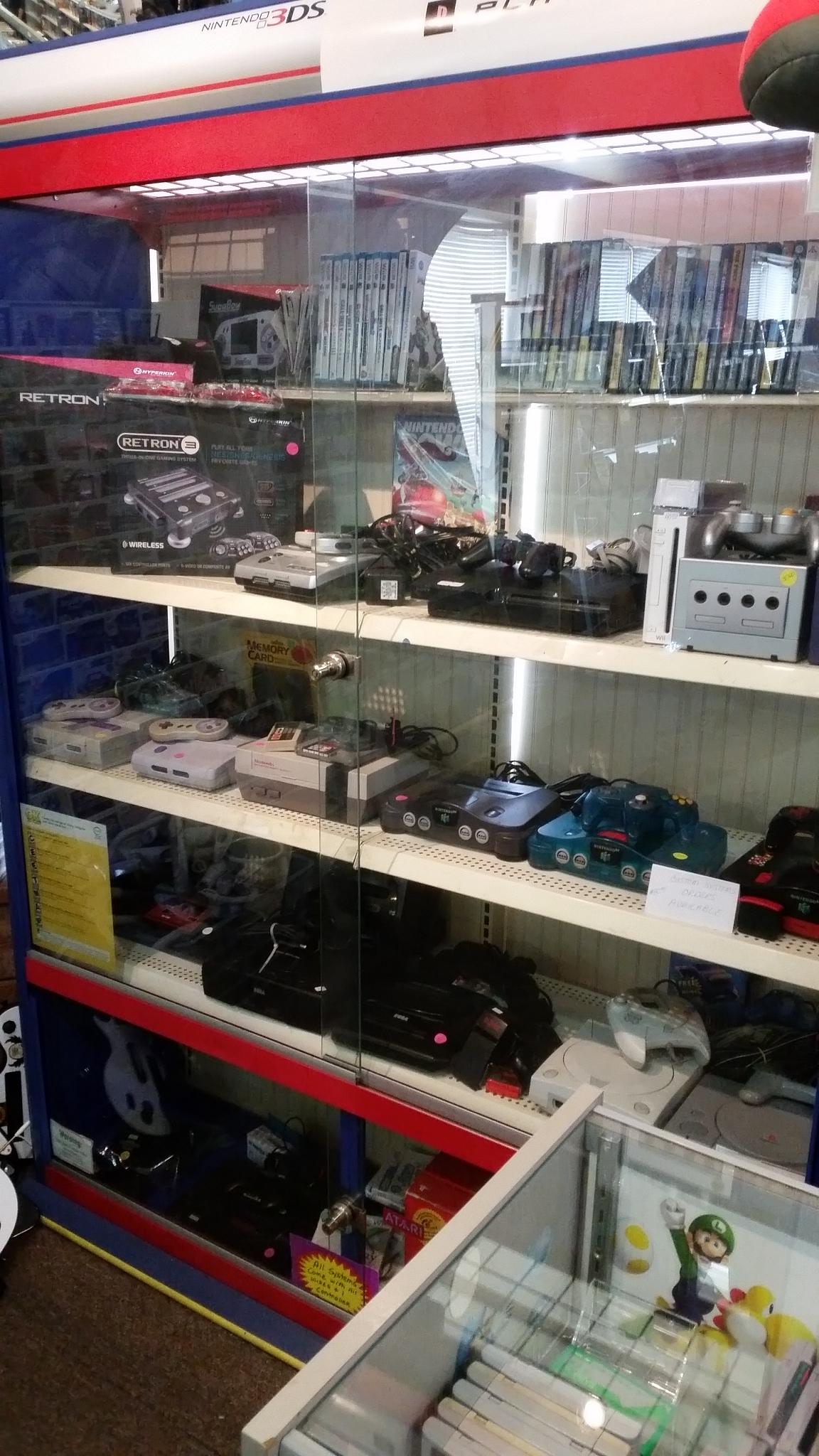 We have more than 5000 games available for sale right now at our store, with more coming in every day. We have games for almost any system imaginable, retro to modern, from PS4 and Xbox One all the way back to Atari and even older. We try our best to make great games available at prices much better than what you will find at various online retailers.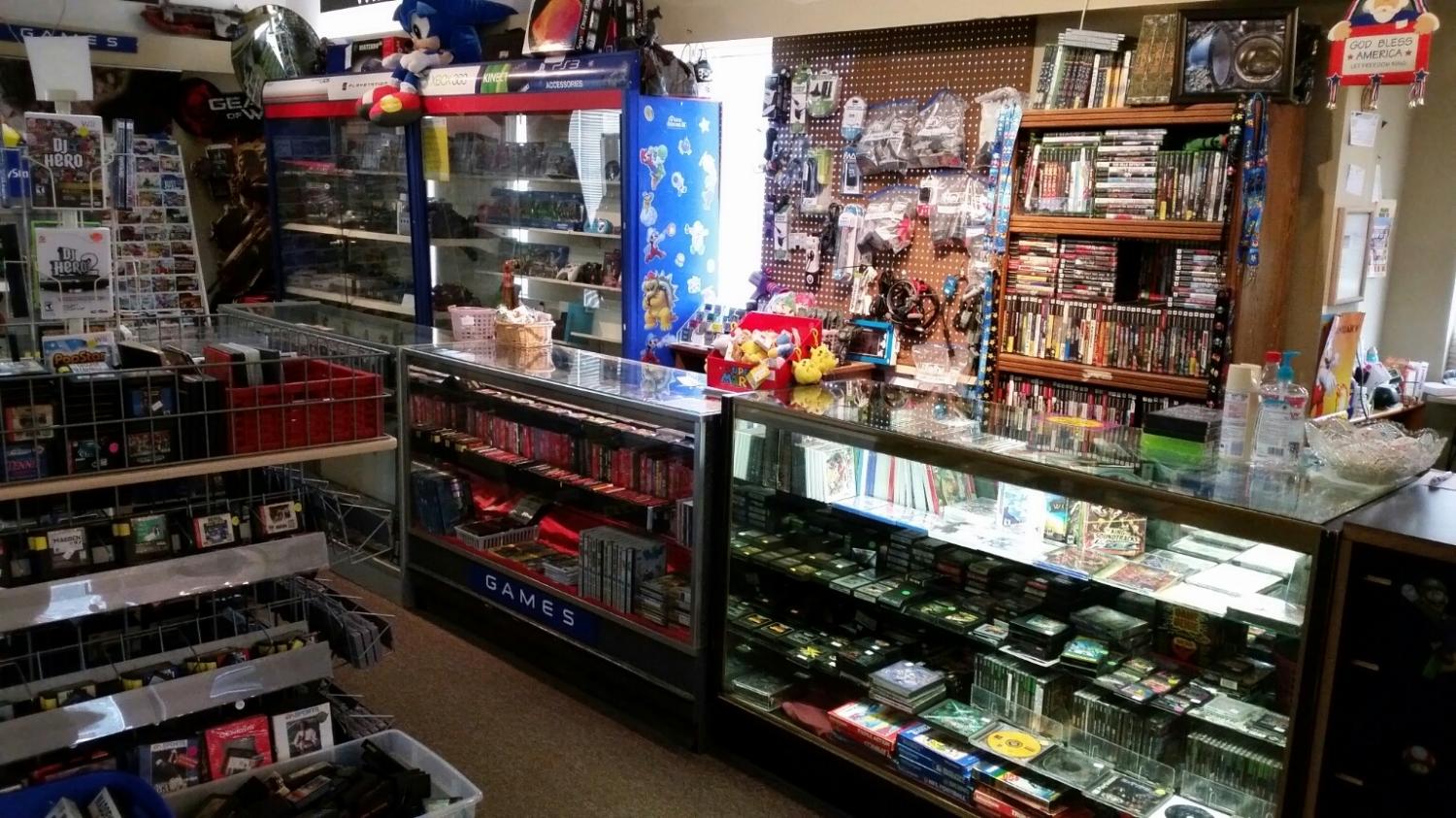 We also provide a service to our customers in order to help them get hard to find games at reasonable prices. We allow our customers to leave a wish list of games they are looking for or a "Gamer List" and we will notify them immediately if we get any in stock. The Gamer lists have grown to be a large part of our business and prove to be the most effective way to find games in high demand.

Check the "Contact Us" page at the right side to find out how to set up a Gamer List.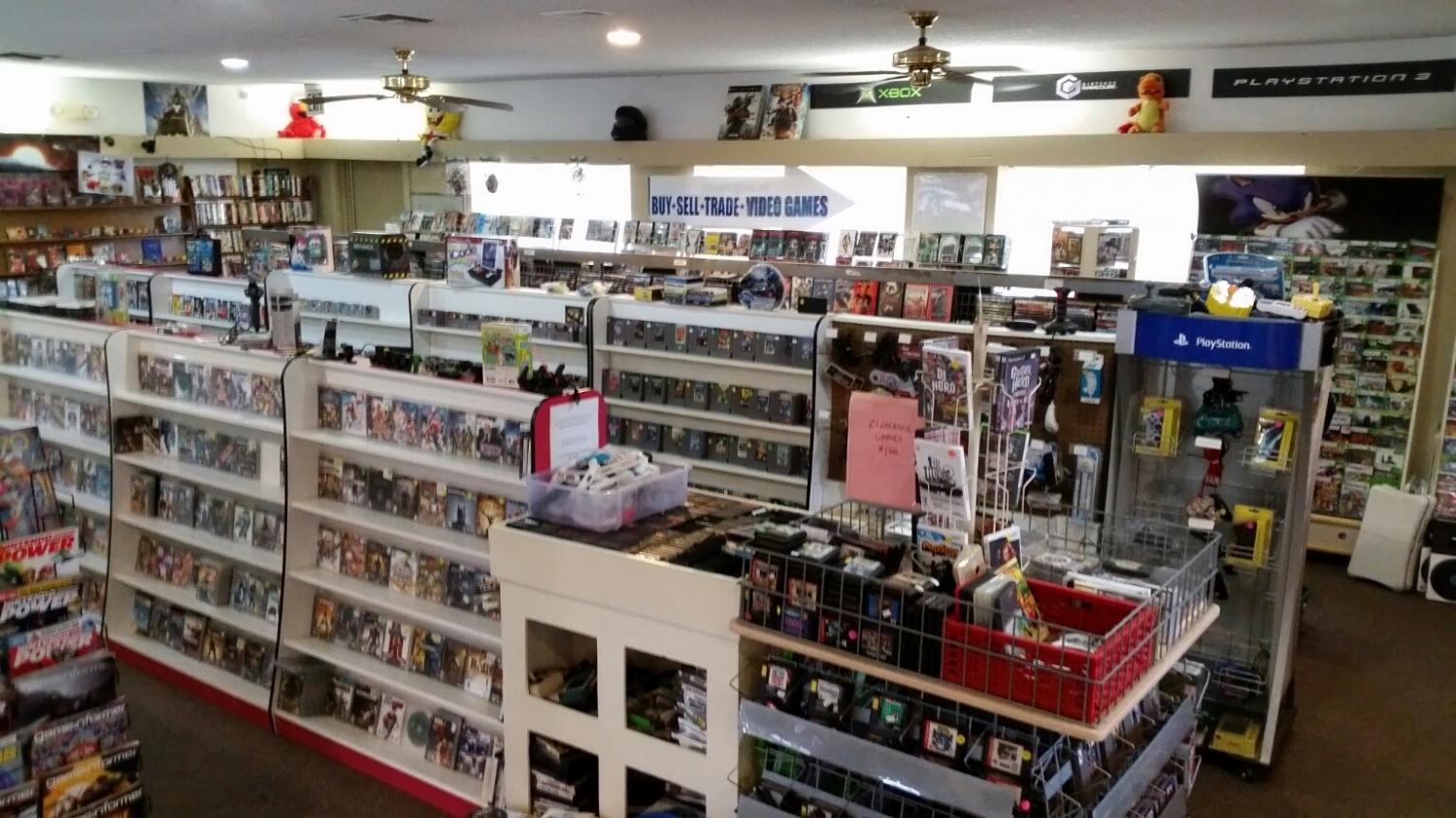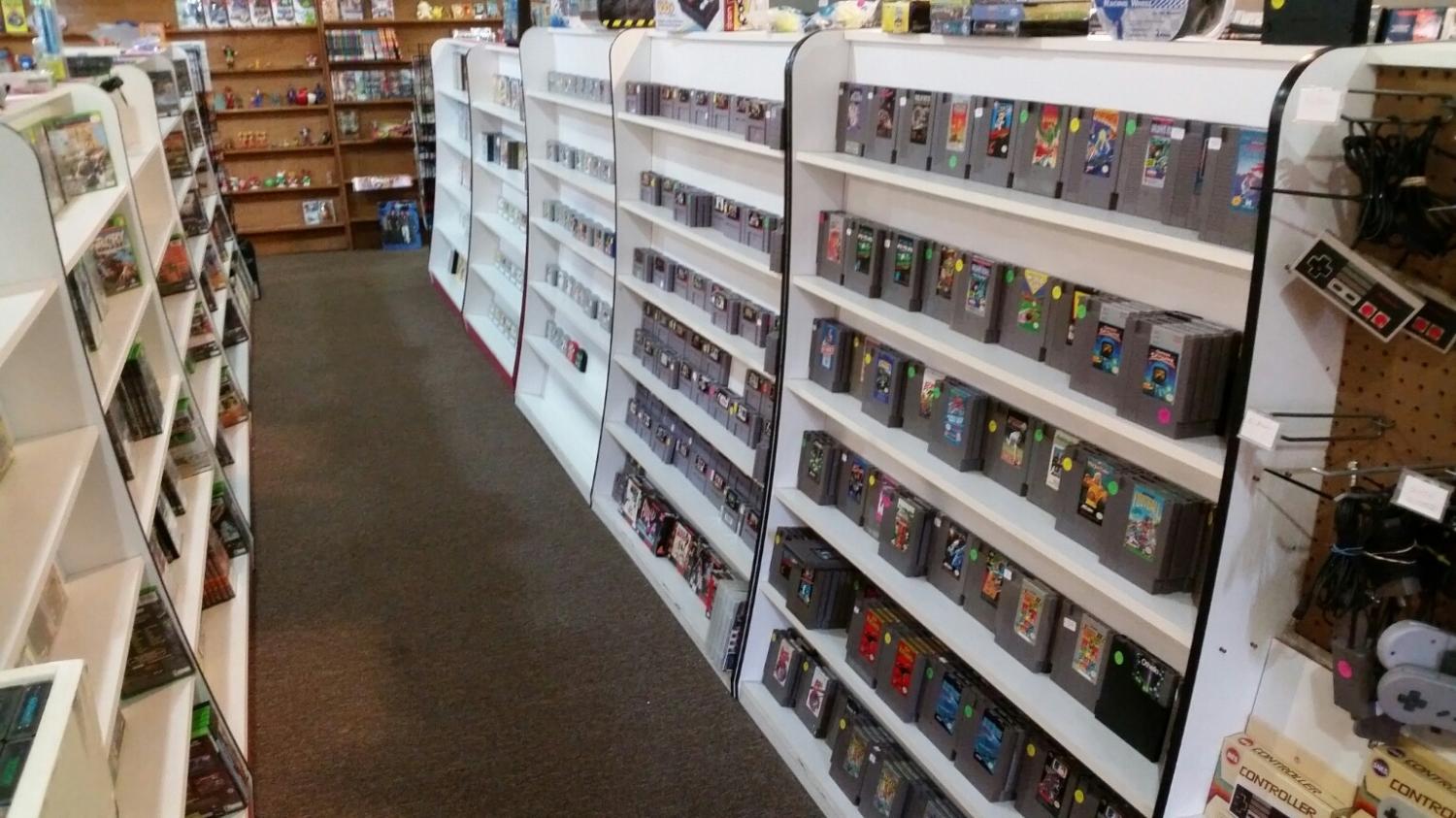 We take good care of rare and collectible games at our store. Being collectors ourselves, we clean our games, store them in ways such that they wont be damaged, repair what damage we can when a game/system is traded in in bad shape, and most importantly of all: we NEVER put price stickers on labels or box covers.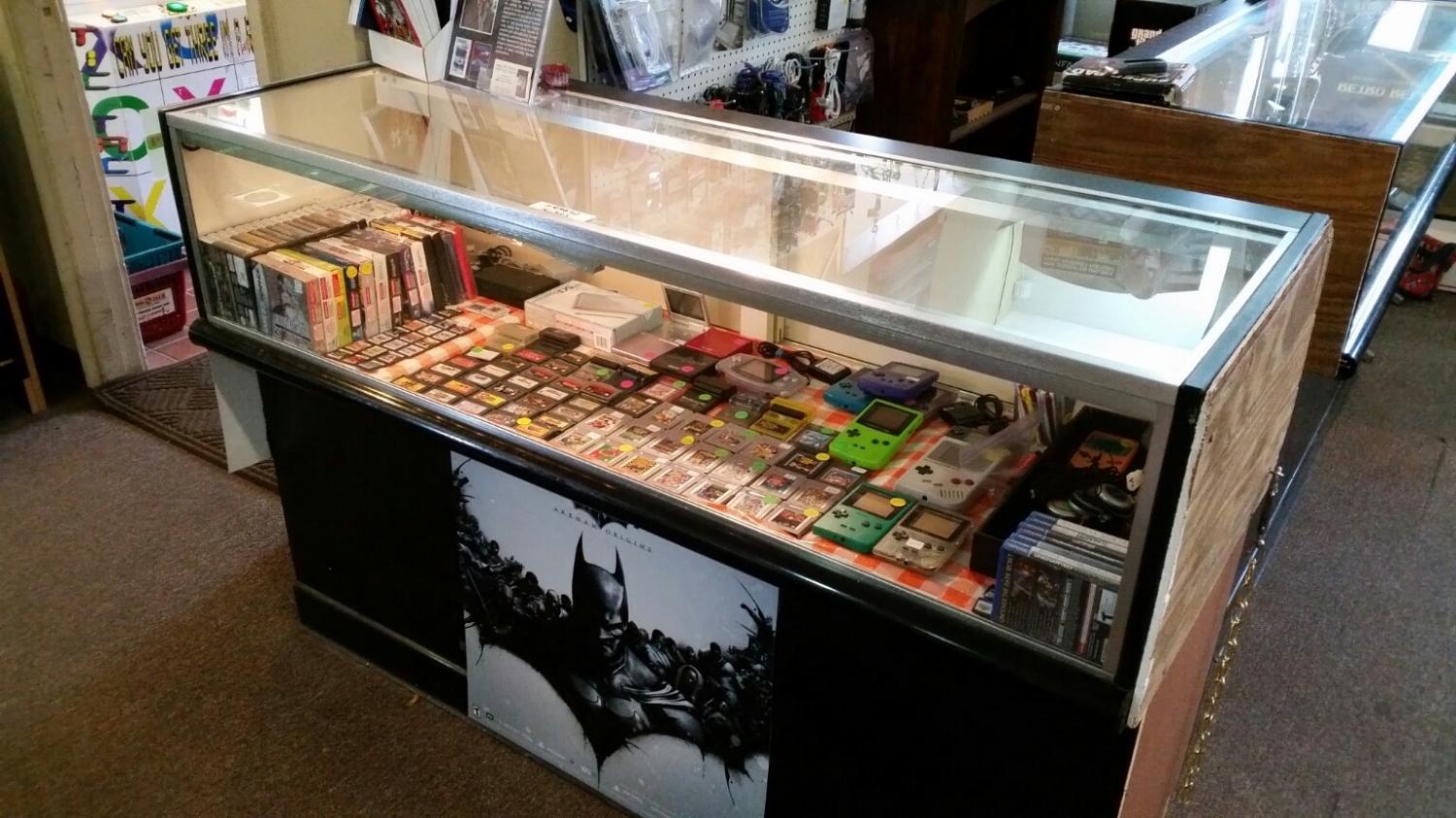 We price games using our own research tools and years of experience with collectible video games. Most game retailers price their games at their current going price on Ebay or Amazon, which is unfair to the customer because these websites do not reflect a games actual value. Prices for games that are in high demand are constantly inflated because one game will sell for a high price, and other sellers will quickly move to adjust their prices to match, but then the prices do not lower to normal for a long time. Our prices are determined not by today's ebay listings, but the average selling price over a period of months, which generally puts us much lower than either ebay or amazon.

Also: We do not sell any of our games or systems on Ebay or Amazon at all. Everything that is traded in locally is sold locally. We do ship a small amount of sales to customers who cannot easily make a trip to our store, but we purposefully do not have an online store in order to keep our local area from being drained of any good games.

Trades:
We also offer buying and trading services on all kinds of movies and videogames, new and old. We will pay you cash for your old games, and make you an immediate offer. Our offer is the same whether you want to use it for store credit or get cash, we will not pressure you to trade or lower our cash offer. No leaving your box of trade-ins until someone gets around to it. If you have something you would like us to buy or something to trade send us an email through the "Contact Us" page, visit us on facebook, or call in.

Please note that to trade or sell items you must be 18 years or older and be willing to show your drivers license.

We are constantly looking for ways to improve our services to reach your satisfaction. We would appreciate any thoughts or advice you may have regarding our services. Please feel free to leave us a message via the web site by clicking "Contact Us".